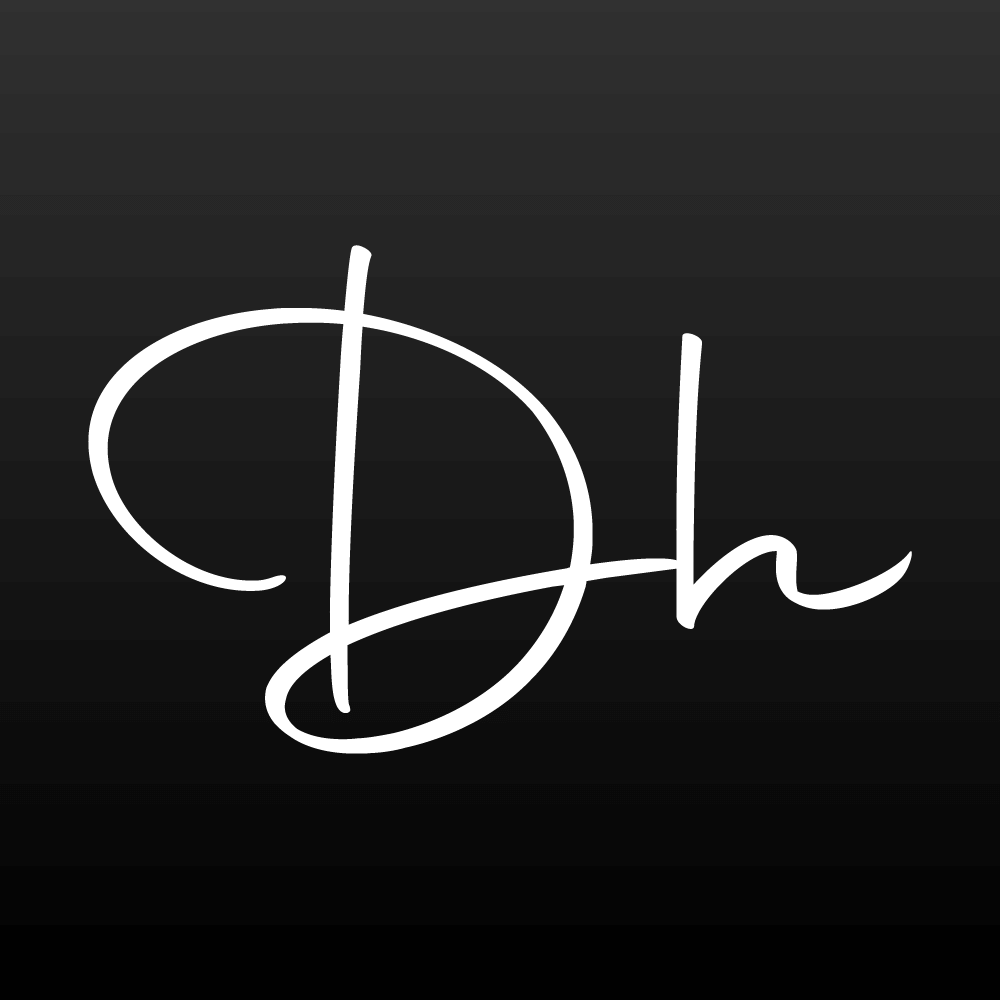 The purchase of a house is one of the biggest financial decisions that you will make in your lifetime. While exciting, it is often fraught with stress and anxiety. Our goal at Daniel Hobbin is to help you purchase a home as quickly and smoothly as possible, as well as provide helpful hints and tips. We have put together this buying guide outlining all the key factors to consider.
Get a breakdown of the costs
Regardless of whether you are moving for the first time or have moved before, understanding the costs involved is essential before you begin your search. Before you decide on a new move, you should consider these three factors; if any up-front costs are involved, what the Stamp Duty and Land Tax charges are and how much you will be paying in mortgage and insurance.
Upfront costs
You will need a deposit to secure the property you wish to purchase. Prior to purchasing a home, this is the amount you must put toward the overall cost.
Valuation costs
Once your offer on a property has been accepted, your mortgage lender mandates that your property is valued to ensure that it is worth the amount you paid. The amount varies depending on the value of the property - some lenders might not charge this fee, so you should check this with your lender when you arrange your mortgage.
Stamp duty
There is also Stamp Duty Land Tax to consider. In England, Wales, and Northern Ireland, you must pay Stamp Duty Land Tax on land or properties over a certain price.
Visit the following website for more information on Stamp Duty: https://www.gov.uk/stamp-duty-land-tax
Calculate Stamp Duty: https://www.tax.service.gov.uk/calculate-stamp-duty-land-tax/#/intro
Mortgage costs
Obtaining a mortgage calculator before you start the house-hunting process will give you a much better understanding of the type of property you should be looking for. By doing so, you will be able to prevent disappointment if you fall in love with a property that is unaffordable.
We can refer you to our friends at Mortgage Cube, who provide a range of mortgage broker services.
Survey costs
Surveys are done to determine the property's condition. Different types of surveys are available, but a comprehensive survey offers the best chance of finding out critical information about a property.
Condition report (Level 1). It is assessed for risk, any urgent defects, and the condition of the property. The assessment does not provide any advice on how to fix the problems. This is based on a traffic light system that identifies any immediate issues. Newer constructions or properties in good condition are best suited to this survey.
Condition report (Level 2). It covers the same topics as the condition report, but provides details on property defects with advice on repairs. Potential problems such as damp and subsidence are described in the report. It also identifies any features that fail to meet building regulations. The surveyor will only point out visible defects, and they won't move furniture or check underneath the floorboards. Property in reasonable condition is best suited for this level of survey. Surveys of this type are available in two formats, with or without valuations, and can be completed in two to four hours.
Condition report (Level 3). The full structural survey is very detailed, looking at the building's condition and providing recommendations for problems, repairs, and maintenance. These are best suited to older, in poor condition, or unusual properties. They tend to only be done on houses, not on apartments. Also, it's wise to request this survey if you intend to change the design of your home, convert your attic, or add an extension. This survey differs from a homebuyer's report in that the surveyor will move furniture, look under the floorboards, and inspect the property from top to bottom. It might also include information about repair costs and timings. Such a survey typically takes a full day to complete.
Start your property search
Decide what is essential to you
Identifying the area where you want to live is the first step in finding the perfect home to buy. Choosing the right community can be just as significant as choosing the right property.
It is worth writing down a list of features that are non-negotiable after you have selected an area to start your search. Some examples include:
Number of bedrooms
Off-street parking
Type of property (detached or semi-detached, etc.)
The list can be as long or short as needed. Secondly, make a list of features you would like but are willing to compromise on. Therefore, you will be able to make decisions on a property more confidently and quickly.
Online
Start your property search by using online portals like Rightmove, Zoopla & On The Market. Many newly listed properties are added to these websites daily, and if you're signed up for their alerts, you'll be notified when one comes on the market. Additionally, you should give your contact information to local estate agents so that you can be notified of new properties before they are listed online.
Viewings
Be mindful of your first impressions, even before you arrive at a property. You can usually tell by looking at the outside and the surrounding area if a property will work for you. Consider driving around the neighborhood prior to the viewing to get a sense of the local amenities. Will you be able to live in the neighborhood? This is worth doing a few times throughout the day.
It's good practice to have a few questions prepared for the viewing. For example, you might want to ask:
Why are the vendors selling?
How long have the sellers lived there?
Is there a chain?
What are the downsides of the neighborhood?
Does the house need any work?
What's included in the sale?
What are the neighbours like?
Be aware that the estate agent may not be able to answer all of your questions on the spot. However, they should get back to you after speaking with the vendor and conducting some research. Make sure you carry out as much research as possible and don't be afraid to ask questions. This may be your largest financial purchase and you should be thorough.
Making an offer
The work and preparation for the negotiation process begins when you are shown a property by the seller or estate agent.
It may be worthwhile to research the selling prices of other homes in the neighbourhood if you are familiar with the area. Knowledge of the current market can assist you in determining how much to offer. Nevertheless, how you present the offer once you have viewed the property greatly depends on your strategy.
When a real estate agent asks about your budget, minimise (without lying) how much you are willing to spend. If you exhibit too much emotion when viewing a property, the agent might assume you are willing to pay more. Consequently, the seller will likely hold out for a larger offer, knowing your strong desire to purchase their home.
Putting in a low offer
Consider how long the property has been on the market, whether the vendor has already reduced the price, and the circumstances of the vendor. Is the vendor eager to sell? Is the vendor part of a chain? Are they starting a new job very soon in a new city? You'll get this information easier if you build a positive relationship with the agent.
Find out how many viewings the property has received. A low offer might be reasonable if you are one of a few viewings over a period of time.
If you are chain-free or can put down a substantial deposit, tell your agent. A quick sale might put you in a position to negotiate a lower price.
If there are multiple agents representing the vendor, the agent who showed you around will try to convince them to accept a lower offer so that he or she can get paid before the competition.
Strategies to consider when making an offer
A helpful starting point is to offer 5% under the asking price. Listings are usually inflated with the intention of negotiating a lower price. Using this strategy in a strong sellers market may backfire, leaving you on the sidelines, so be careful.
Occasionally, you may be outbid by another buyer, even after your offer is accepted. This is known as gazumping. If it happens, stay calm and consider your options. Gazumping is not a pleasant experience and can bring out the worst in a buyer who views their accepted offer as a contract.
Think about making a larger offer, perhaps above the asking price, if this is truly a once-in-a-lifetime dream home. Be aware that if you go over your budget, you could be in financial trouble later, and regrets in property purchases are expensive.
In a buyer's market, where you have a measure of control, don't let this opportunity pass you by. Fear of losing the ideal property may lead you to pay more than you should. When you know you hold a significant advantage over a seller, remain firm but negotiate fairly.
Offer accepted
It will be a relief for you as a buyer when your offer is accepted, but the process is not done yet. The sale is not final until the contract is exchanged. If the house is still on the market, your seller may decide to withdraw or accept a higher offer from another buyer.
Gazumping
Should your offer be accepted, you should ask for the property to be removed from the market. You will be less likely to be gazumped. Buyers who have viewed the property before may return and make a more competitive offer. When you're gazumped, you have two options. Either walk away or raise your offer. Consider what you have spent to reach this stage and whether it is worthwhile to proceed with a larger offer.
Offer accepted - What's next?
Now is the time to start the mortgage application process with your mortgage lender. While you may already have an agreement in principle for your mortgage, now is the time for the lender to help you find the most suitable option for your property purchase. You can now fill out the majority of forms online. If you are on top of things, you can complete the documentation the day your offer is accepted.
Lenders will require an appraisal. This could be a physical inspection by one of their surveyors who will perform an automated valuation program. Physical inspections are not required to verify value and to approve a mortgage application. This, however, only provides the market value of the property, so it is still recommended that you get your own survey done.
Lenders make loan offers after they have assessed your application, the survey, and all supporting documentation. It will usually be sent to you, your lender, and your solicitor.
Final steps
Exchange of contracts
You exchange contracts with the seller when you have completed all the paperwork, received your mortgage offer, and your solicitor has received everything. Before the exchange of contracts, the seller should negotiate a completion date. It is usually four weeks after. First, you will need to send your deposit to your solicitor. Make sure your money is in one account a few weeks before your payment is due. This will make the transaction easier to complete. Once you receive the contract, your solicitor will ask you to sign it. At this stage, however, you are responsible and can lose your deposit if the purchase falls through due to your withdrawal.
Make final arrangements
You must arrange for the supply of electricity, gas, water, and telephone service. You should also ensure that the seller gets readings taken when they leave the property. To begin with, it may be easier to change the name on the account for existing suppliers of the property. The reason for this is that it is easier to change suppliers at a later time.
Completing your purchase
Your solicitor will provide you with a completion statement that will clearly specify payments you need to send to your solicitor. This includes any outstanding deposits, stamp duty, land tax, and solicitor's fees. These will need to be paid on or before the completion date.
Within 30 days of completion, the Stamp Office must receive your transfer deed and Stamp Duty payment. A completion statement will provide you with this information, and it is usually paid on the day of completion.
Owning your new home
Your solicitor will notify the Land Registry of your details. They will send the updated title deeds to your mortgage lender (or to you if you are not mortgaged). Now that you have purchased your new home, take your time to relax, unpack slowly, decorate and personalise your new home and settle in for a while.
Find answers to some of the most frequently asked questions from our buyers.