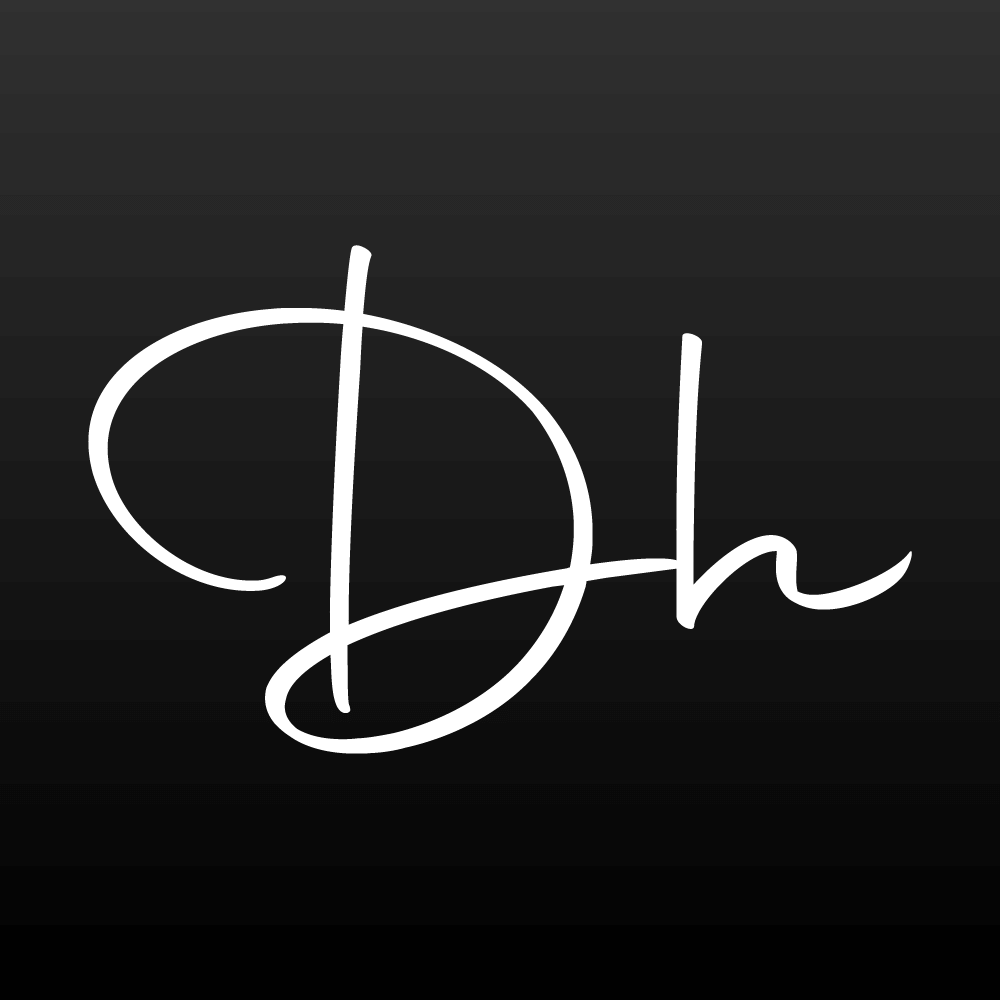 Property Valuations in Torquay, Paignton or Torbay
Find out how much your property in Torbay can be sold or rented for with a free property appraisal. We offer a 'No sale, No fee' service and our property valuations are completely free. You are under no obligation to use our services after receiving your valuation. We'll discuss local market trends, our marketing strategies, and the best price to market your home during your appraisal.
It is possible to conduct a basic valuation of a property online, however the only way to know what a property is worth is to have a local estate agent or professional appraiser visit your home. The following 7 factors will be taken into consideration when a valuer arrives at a property:
1. Size and location of the plot
The first thing they consider is where the property is located. A professional valuer would know which roads and/or postcodes are worth more than other nearby areas - this is why it is best to use an individual with local experience. A variety of factors, including proximity to amenities, access to transport, road noise, and environmental factors, including flood risk, will influence the value of the property.
The price of land can vary widely, but valuers usually have an idea of how much a plot will be worth per square foot - or per square metre - in your area. Generally, the larger the plot, the greater the value of a property, especially if it is possible to expand the property or construct another house on the plot.
2. Dimensions, number of rooms
Property prices are often based on space in some countries, such as America. As a rule of thumb, in the UK, although we do consider the total area of a property when valuing it, the focus is more on the number of bedrooms or other rooms. So even a 3-bed apartment with more space may be valued higher than a 5-bed.
A balance between inside and outside space is also important. For instance, a 5-bed house with a small garden is unlikely to be appealing to a family, and this could limit the number of prospective buyers. Therefore, a property with fewer bedrooms may have to be priced lower than similar properties with larger plots. If, however, a home has a large garden and several rooms downstairs but only two bedrooms, this lack of balance may restrict the number of potential buyers and, thus, reduce the value of the property.
3. Off-street parking
Additionally, parking can influence a property's value, particularly in locations where parking is expensive, such as London and other inner-city neighborhoods. Even though private parking can add value, a lack of off-road parking can adversely affect a property's value.
4. Property type
An individual's property's value will usually be affected by the supply and demand for a particular type of home. It is inevitable that certain properties will be worth more than others; for example, in some locations, a Victorian house may command a premium versus a new house, whereas in others, the opposite could be true. In general, buildings that are listed or have a unique design tend to sell for a higher price, especially if they have a large plot and are located in a good location.
5. Comparison of recent sales
A real estate expert can help clarify the impact of location, plot size, and number of bedrooms on the value of a property by reviewing comparable properties in the area that have recently sold - ideally within the past three months. The real estate market can easily change within three months, so the more recent the comparable property sale is, the more likely the price will be accurate. When there are few sold comparables, a valuer will consider properties that are currently under offer, and measure whether the accepted offer was below, at, or above the asking price.
6. Condition of the property
The condition of each property might determine the price difference if you have two identical properties. The valuer will often deduct the cost of repairs from the price if there are problems such as damp or a poorly maintained roof.
7. Tenure
During the appraisal, the appraiser will take into consideration any restrictions or lease elements that can affect the use of a property. It is important to note that a lot of things fall into this category, such as right of way, shared drives, and "flying freeholds.". A leasehold flat's value can become more complicated due to a host of additional considerations relating to shared areas, ground rents, service charges, and the lease period. A lease agreement that does not have more than 80 years remaining to run can make borrowing very difficult, and certain leases also include escalating ground rent charges that are expected to cost a small fortune in the future - both of which have significant implications for the value of the property.
You can register interest in our sales package by completing the form below or by contacting us on 01803 921 456.
Find answers to some of the most frequently asked questions from our sellers.
A home sale or purchase can be complicated if you do not fully understand the terminology used by Estate Agents and Solicitors. Therefore, we've created a glossary of terms below to explain what each phrase or term means:
Agreement in Principle
An agreement in principle from a mortgage lender provides an estimate of how much you can borrow. In making an offer for a property, it is usually used as proof that you have sufficient funds to pay for the property. Decision in principle, mortgage in principle, mortgage promise, or approval in principle are all terms that describe it.
Annual Percentage Rate (APR)
APR represents the true cost of borrowing money over time, including any fees for obtaining the loan, which are expressed as a percentage.
Applicant or Buyer
The person or persons interested in making an offer for a property or who are in the process of purchasing one.
Appraised Value
An estimate of a property's value provided by a surveyor or estate agent.
Appreciation or Depreciation
A property's value can increase (appreciation) or decrease (depreciation) when market conditions change.
Bank Rate/Base Rate
The interest rate set by the Bank of England which influences the cost of borrowing money. This rate is used as a benchmark by high-street banks and directly impacts how much it costs to borrow money.
Bridging Loan
Short-term loans are typically used to bridge the gap between two transactions. Borrowers may use bridging loans to fund deposits for property purchases if the sale of a property they are selling has not yet been completed.
Building Survey
A chartered surveyor inspects a property thoroughly and issues a report detailing the soundness of the property. You should consult a chartered surveyor when purchasing a property, especially if the property is older.
Buildings Insurance
In the event that a property is destroyed or damaged, this insurance policy is designed to cover the costs of rebuilding or repairing it. Usually, mortgage lenders require you to obtain buildings insurance as a condition of their loan.
Buy-to-let mortgage
Designed for people who intend to rent out their property. It is similar to a standard mortgage, but with some significant differences, like higher interest rates and a larger down payment.
Capital Gains Tax
A tax on profits from the sale of financial assets such as a house. You may not need to pay Capital Gains Tax on a property sale and you should check the government's website or consult your solicitor.
Chain
A chain is formed when a buyer is dependent on their property sale completing to purchase their new home. Its not unusual for a chain to contain multiple inter-dependent property sales. The larger a chain gets, the more fragile a property sale becomes.
Chain-Free
Chain free refers to a vendor/seller that does not need the proceeds of the property sale for an onward purchase. A chain-free property is more appealing to some buyers as it could mean a quicker transaction and a smaller chance of the chain collapsing.
Chancel Search
Find out if the property is in an area that requires it to pay towards church repairs.
Collective Enfranchisement
Collective enfranchisement is the act of purchasing the freehold of a building by the individual flat owners and requires the coordination of at least 50% of the tenants of the building.
Completion
Completion is the final step for both the buyer and seller and it involves transferring funds by the solicitors. Once funds are received and confirmed by the seller's solicitors, the estate agent is instructed to release the keys to the buyer. Any outstanding invoices, such as estate agent fees, are usually settled the same day.
Completion statement
In addition to all financial transactions related to the sale/purchase, the solicitor's financial statement should include all costs and disbursements.
Conditions of sale
Agreements between the buyer and seller concerning the purchase or sale of a property. Standard conditions are set by the Law Society. Special conditions may be imposed by the conveyancing lawyer.
Commonhold
Collective ownership of the freehold and of a building with multiple occupancies, such as a block of flats. The owners of the freehold collectively help to manage and maintain the building.
Conveyancing
The process of transferring a legal title of a property from one person or entity to another. A conveyancing transaction is typically carried out by solicitors and has two major phases, the exchange of contracts and completion.
Covenant
A covenant is a promise to fulfil or restrict a certain action and is written into a deed associated with a property or piece of land. There are two types of covenants, positive and restrictive. A restrictive covenant could limit or prevent a certain use of a property whilst a positive covenant could be an obligation to maintain a fence or wall.
Deeds
Deeds, also known as title deeds, are the legal title documents that show who the owner of the property is. Once a property is sold, the title deeds are transferred to the new owner and if the property is mortgaged, the lender will hold them.
Deposit
A sum of money that is paid to the vendor on the exchange of contracts. There is no legal requirement from a buyer to pay a deposit on exchange but demonstrates a buyer's commitment to the purchase of a property. Usually, a vendor requests an exchange deposit, and it usually doesn't exceed 10% of the purchase price.
Dilapidations
Dilapidations or terminal dilapidations generally refer to breaches of covenants or promises contained in a lease agreement. This could be in relation to the condition of a property or property maintenance during the term of the tenancy.
Disbursements
Fees accrued when purchasing a property, such as stamp duty, searches or land registry fees, which are also known as legal fees are paid by the solicitor on the buyer's behalf.
Discharge Fee
Often in relation to paying off your mortgage early before the end of the agreed term, some lenders will have a discharge fee to release their hold over a property.
Discounted Rate
A reduction on a lender's variable rate which is usually only available for a set period of time, after which the interest rate reverts to the lender variable rate.
Draft Contract
Drawn up when a property sale is initially agreed, a draft contract sets out the conditions of sale that will need to be confirmed by the seller's solicitors.
Draft Transfer
Issued by the vendor's solicitor stating the terms of the sale.
Drainage Search
Identify whether or not the surface drainage and/or foul drainage drains are connected to a public or private sewer.
Easement
A right to cross, enter or use someone else's land for a specified purpose. Most commonly to describe a right of way between landowners.
Early Repayment Charge
A penalty charge levied by a lender if a mortgage is paid off early.
End-of-terrace
An end-terraced or end-of-terrace house is one that is attached only to one neighbour, which is in turn attached to two neighbours. Due to the terraced status of the neighbor, although it has only one neighbor like a semi-detached house, it is classified differently from it.
Endowment Mortgage
An Endowment is a savings plan designed to mature at the same time as your interest-only mortgage. It was designed to provide sufficient funds at maturity to repay your mortgage in full, although this isn't always the case.
Energy Performance Certificate (EPC)
An energy efficiency grade is given to a property on a scale of A-G (1-100). It's a legal requirement for a property to have a valid EPC or for an EPC to be commissioned before any marketing unless the property is exempt. A property EPC can be found on the government's website.
Equity
Equity is the value of your home minus any money you owe on a mortgage or home loan.
Excess
The initial sum that is paid on an insurance claim.
Exchange of Contracts
The act of exchanging signed contracts by both the buyers and sellers, legally binding them to the purchase and sale of the property at the agreed price and any other stipulations.
Financial Conduct Authority (FCA)
An independent conduct regulator that regulates the financial services industry in the UK. FCA website
Fixed Rate Mortgage
A mortgage that has a fixed interest rate for a set amount of agreed time within the loan term.
Fixtures and Fittings
Fixtures and fittings are all non-structural items included with a property purchase. Fixtures refer to items that are attached or fixed to the building, whereas fittings are items that aren't attached to the property, unless by a screw or nail. Sellers and buyers usually assume that fixtures are to be included with a property sale, meanwhile, fittings are not generally included unless the vendor specifically mentions that they are.
Flexible Mortgage
Similar to a standard mortgage, with an agreement that can allow you to make overpayments, underpayments, and some circumstances, to take a payment holiday.
Flying Freehold
Used to describe a freeholder's property that extends over or under another property boundary. Some examples include Balconies overhanging into another property, basements that go underneath into a neighbouring property, rooms or properties (maisonettes or houses) that are above or below another freehold property.
Freehold
The owner of the land or property who has absolute permanent tenure and the freedom to dispose of it at will.
Gazumping
Following an agreement with another buyer, the seller accepts another offer. In England, this usually occurs before the exchange of contracts because the transaction isn't legally binding. The first buyer may be financially committed to the purchase and may have no other option but to increase their original offer as a result.
Gazundering
Both buyer and seller agree upon an offer, but the buyer reduces their offer at a later date and before the exchange of contracts. Buyers who use this tactic hope the sellers are mentally committed to the sale at this point and will believe they have no choice but to accept the deal. A similar situation can also arise when a particular locality's market conditions deteriorate.
Ground Rent
A charge levied annually by the freeholder on the leaseholder.
Guarantor
The person who is responsible for your mortgage and will be responsible for paying it if you default.
Home Buyers Report
In the homebuyer's report, the structural condition of most accessible parts of the property is discussed, but in-depth testing of water, drainage, and heating systems is not included.
Homebuyers Survey and Valuation
A property survey that includes a valuation and should reveal any major defects. It is not as detailed as a Structural or Building Survey. However, it should give your mortgage lender a fairly accurate indication of the value of the property you intend to purchase. In addition, it should give you a list of any major structural repairs that may be necessary.
Indemnity Insurance
Conveyancing firms purchase this type of insurance to cover their clients' losses resulting from mistakes or fraud.
Inflation
Generally, prices have risen over time.
Interest Charges
Rates that banks charge on loans, expressed as a percentage.
Interest-Only Mortgage
During the term of the loan, the borrower repays only the interest and pays off the full loan amount at the end of the term.
Joint Income
A joint mortgage borrower's combined gross income.
Land Certificate
As proof of ownership, the Land Registry issues a land document to the owner. In addition to the register, it contains a plan showing the extent of the land.
Land Compensation
Land, or any interest in land, is acquired by an authority with compulsory purchase power either compulsorily, or by agreement, and also concerns the assessment of compensation.
Land Registry
Ownership of land is recorded by this official body.
Land Registry Fee
The fee that is paid to the Land Registry by a solicitor on behalf of a buyer. If you purchase the property as a freehold, this ensures that you are the legal owner of the land.
Land Search
Obtaining access to the Land Registry register through a formal request. The certificate shows the land's present state.
Leasehold
You own a property for a defined period of time. It reverts to the freeholder at the end of the lease term. Many flats are sold as leasehold or your house may be built on leasehold land.
Legal Fees
Your solicitor or conveyancer will charge you fees related to the purchase or sale of your home. Fees will also include any search or mortgage fees.
Life Cover
A policy that pays out a lump sum if you die - commonly used as collateral for a mortgage.
Link-Detached
The term link-detached refers to a house or property that has no common walls with another home. However, they are typically connected by a garage.
Local Authority Search
In addition to providing information about the property's planning history, it can also reveal whether the Council is aware of any breaches of planning law. This includes because it can reveal any proposals for new roads and traffic schemes, tree preservation orders, conservation areas, etc. That could affect the property.
Maintenance Charge (or service charge)
An amount charged to the leaseholder for repairs and maintenance of external or internal parts of a building.
Maisonette
Apartments of a larger house that are self-contained (usually on two floors) and have an external entrance.
Mortgage
Lenders such as banks or building societies advance money on a property, which they must repay over an extended period of time.
Mortgage Deed
Grants certain rights to the lender over the property.
Mortgage Fees
The fee charged by your mortgage lender or financial adviser to arrange your mortgage.
Mortgage Offer
A letter from your lender confirming the loan for the purchase of the property.
Mortgage Repayment Protection (NIRP)
Insurance that covers your mortgage payments if you become ill.
Negative Equity
A property's value decreases below the remaining loan balance on the property.
NHBC scheme
Under this guarantee, defects occurring within a specified time after construction are remedied on certain newly constructed homes.
Offer
This is the amount a buyer proposes to pay for a property.
Offer of a Loan
Formal agreement approving the loan and detailing the terms and conditions.
Office Copy Entry
It confirms ownership of a property and any loans secured by it.
Peppercorn Ground Rent
An annual nominal rent.
Re-Mortgage
Taking out a second mortgage to refinance a property or switching from one lender to another. A rise in value allows for taking advantage of any equity gained.
Redemption
Repayment of a mortgage in full.
Repayment Mortgage
A mortgage in which interest is repaid through monthly installments and the outstanding capital is reduced.
Repossession
Nonpayment of a mortgage results in the mortgage lender taking possession of the property.
Restrictive Covenant
It is a provision, usually found in the original title deed, which can legally restrict a property's use or enjoyment. A builder of a property adjacent to his own might bind the buyer and future owners not to build another building there.
Retention
Lenders have the option of holding back a portion of the mortgage until certain conditions have been met.
Search
The process of requesting information regarding a property held by a local authority or by the Land Registry.
Semi-Detached
Linked to another house only by a common wall on one side.
Service Charge
An owner pays a service charge to cover the cost of providing various services (such as maintaining and repairing the building and common areas, and providing heating, lighting, and security).
Share of Freehold
A property with a freehold that is owned by a limited company, and its shareholders are its owners.
Sole Agent
An estate agent who is contracted by a seller to sell their property with no other estate agent contracted.
Stamp duty
The government tax which increases the price of buying your home, especially if it's a second home or a buy-to-let in London.
Subject to contract
You have agreed to purchase the property, the seller has accepted your offer, but the sale could fall through until the contracts are exchanged.
Terraced
There is a wall on both sides of a property in a row of other properties.
Title Deeds
Documents showing ownership of land and buildings. Among them are conveyances, sales contracts, wills, mortgages and leases.
Title Insurance
Taking out an insurance policy to facilitate the completion of a sale. The documentation needed to prove legal ownership of a part of the land they are buying could be problematic.
Title Search
During the conveyancer's or solicitor's investigation of a property, they look at its history of ownership. Any liens, unpaid claims, restrictions, or other problems that might affect ownership will be checked out in the search.
Under Offer
The status of a property before it is exchanged contracts when a seller has accepted an offer from a buyer.
Valuation
An assessment of a property's value for mortgage purposes. This is required by mortgage lenders before lending money.
Vendor
The seller of a property.
Void Period
The period during which the property is empty/unoccupied.