About Daniel Hobbin Estate Agents
Daniel Hobbin Estate Agents, founded in 2021 by owner and director Daniel Hobbin. With our sole office in Torquay and our distinctive black and white branding, our goal is to provide a finer way to sell or let your property.
Daniel's vision for the business is to provide an honest & comprehensive service for its clients and at every opportunity, to go the extra mile to ensure a first-class service. This vision overflows into our property marketing materials with only the highest quality photography & media to ensure our clients are represented to the highest standard.
Daniel Hobbin Estate Agents objective is to provide a resolute commitment to character, sincerity and proficiency. Clients receive a bespoke service combined with the industry's leading tools and technologies.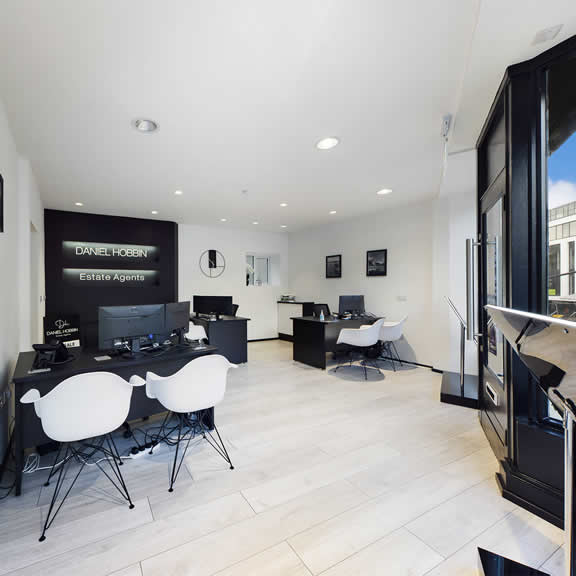 Our Office
Contact Details
Contact Details
Address
37 Torwood Street, Torquay, TQ1 1ED
Call us
E-mail
Social
Opening Hours
Open
Close
Mon
9am
5pm
Tue
9am
5pm
Wed
9am
5pm
Thu
9am
5pm
Fri
9am
5pm
Sat
10am
2pm
Sun
Closed
Map
Form
Contact Daniel Hobbin Estate Agents